As promised, Buttercup came home with us to start the month off with lots of activity. I have to admit that I kind of like her. Not that I'm saying I want to get up in the middle of the night to take her out to go potty... but she's a pretty good puppy and Caroline and Lucie are working hard to make sure she behaves herself. We'll see if there are as many pictures next month...
Unfortunately, this month turned tragic with the death of two little girls. I didn't know Anna or her step-sister Abigail, but Caroline is a friend of Anna's mother, Susan, so she has been helping Susan following the terrible hit-and-run accident in front of their house.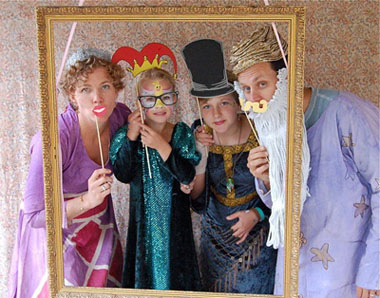 As with other tragedies, though it seems like everything should stop and mourn with those who have lost, the rest of the world keeps moving forward. In our case, that includes Buttercup, who still needs attention and training, and Lucie, who turned 10! (and also still needs attention and training, but that might be a lost cause...) Still, as we go forward, our thoughts are with Anna and Abigail (and their families) and Harry and everyone who has lost a loved one before their time.
But I am better with droll commentary than serious, emotional subjects, so I'm going to stop now...
To wind down the month, first, we celebrated Lucie's birthday at home. French toast for breakfast. Grilled cheese for dinner. She really knows how to live it up... You can see from the pictures that she made out pretty well, though. Cake batter to go with the french toast and cake to go with the grilled cheese (and no pictures, but cupcakes at school too.) Caiti and Melinda came over to share the cake, and Buttercup got in on the party too, so I think Lucie was satisfied with her birthday...
And then we had the actual party. I say "we", but I should really say "they". I had nothing to do with it. I wasn't even there. My job was to stay home with Buttercup (until she went to the end of the party to meet all the little girls.) I'm pretty sure I was happiest with that job... But, Lucie had a good time, and that is really the point!
As always, October ended with Halloween festivities. Last year I ended up in Arizona on Halloween so this year I went trick-or-treating with Lucie. I still remember when she didn't want to go far or visit many houses, but this year she made a pretty good haul...